Flown Pass to Mir Space Station Cosmonaut Vasily Tsibliyev Soyuz TM-17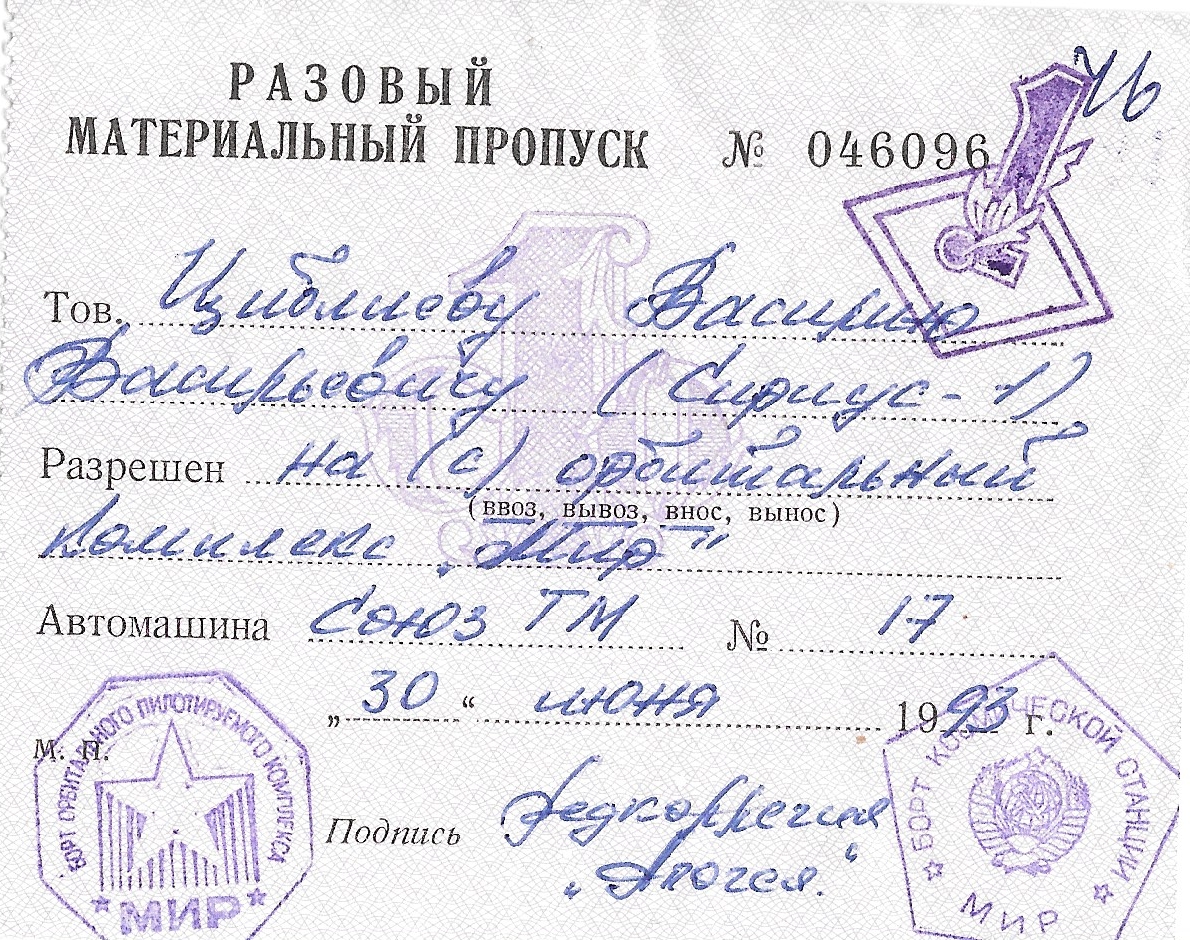 Flown Pass to Mir Space Station Cosmonaut Vasily Tsibliyev Soyuz TM-17
A one-time material pass No. 046096
to Comrade Tsibliyev Vasily Vasilievich (Sirius-1)
Permitted to (from) orbital complex "Mir"
using motor vehicle Soyuz TM No.17 June 30, 1993
editorial board "Apogeya"
Cosmonaut Tsibliyev carried this pass to Mir Space Station, as a commander of Soyuz TM-17 on July 1, 1993 and returned back January 14, 1994. Two stamps from onboard Mir Station and Orbital Complex "Mir" presented.
Size 4" x 3.1/4
The pass was presented to Tsibliyev in humorous way for "Apogeya"
Soyuz TM-17 flight was extended for two months. It was a difficult mission. On January 14, 1994 Soyuz TM-17 collided with Mir. During the flight, cosmonaut Tusbliyev made 5 spacewalks with a total duration of 14 hours. 15 minutes. Flight duration: 196 days. 17 hours 45 min. 22 seconds Callsign: "Sirius-1";
Fine condition.
Please inquire us by email for more information on pricing, images and details.