Soviet Luna-16 Unmanned Lunar Probe Metal Model Soviet Academy of Sciences pre-1985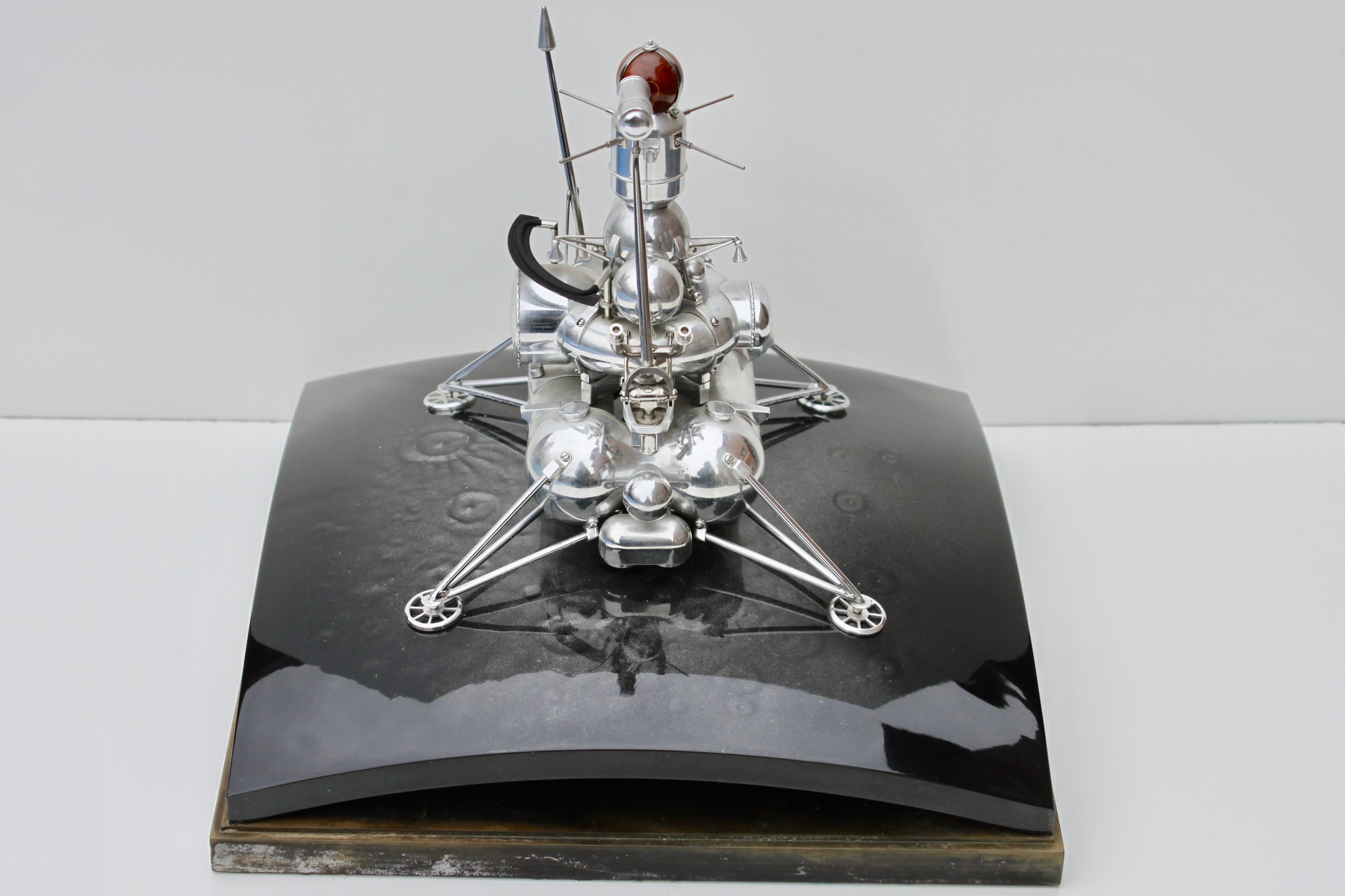 Soviet Luna-16 Unmanned Lunar Probe Metal Model Soviet Academy of Sciences pre-1985
Soviet Luna-16 unmanned lunar probe model, made of metal. Highly detailed. The size of the model without stand is 6"x 6"x 6", with the stand: 8.5" tall. The model fitted on the 9.5" square stand imitating moon surface.
The model was made by the Soviet Academy of Sciences for presenting to high rank USSR leaders, pre-1985.
Luna 16 was the first robotic lunar lander to collect a sample of lunar soil and return it to earth. It was launched September 12, 1970, arriving after NASA's Apollo 11 and 12 missions.
SOLD