Russian Soviet Cosmonaut Yuri Gagarin Signed and Inscribed Book Seven Days in May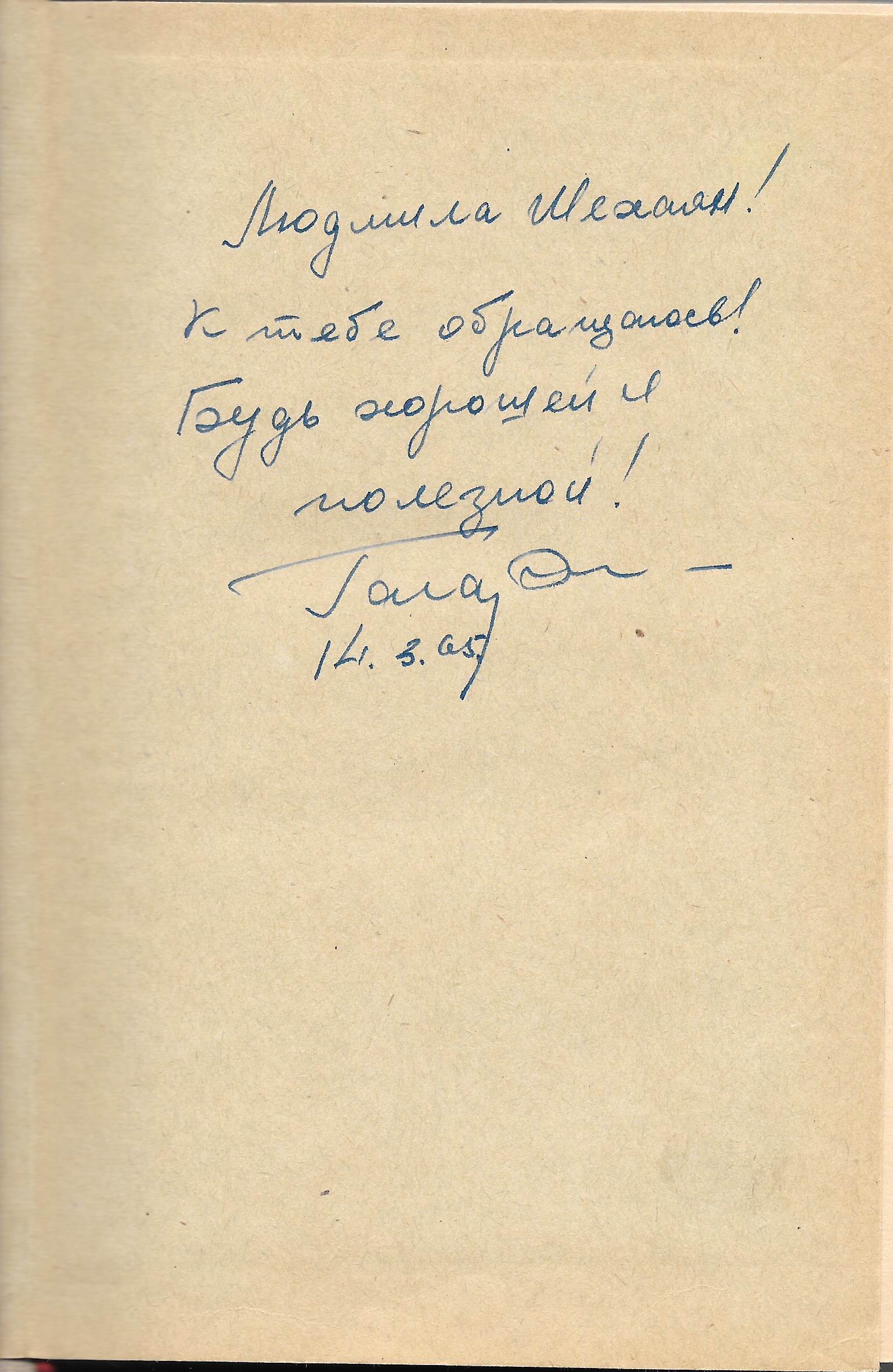 Russian Soviet Cosmonaut Yuri Gagarin Signed and Inscribed Book Seven Days in May
Russian Soviet Cosmonaut Yuri Gagarin Signed and Inscribed Book "Seven Days in May", 1965.
Ludmila Shekhoyan!
Talking to you!
Be a good and useful!
Gagarin, March 14, 1965
Ludmila Shekhoyan was daughter of Aleksandr Sergeevich Shekhoyan.
A. S. Shekhoyan - test engineer, a specialist in the field of aviation and rocket and space technology. A.Shehoyan was appointed chairman of the Interdepartmental Commission and the responsible representative of the Ministry of General Machine Building at the Baikonur Cosmodrome.
The novel "Seven days in May", about an attempted military coup in the United States. The book was a great success, scoring number one on the New York Times bestseller list for almost a year, and was made into a successful movie also named Seven Days in May during 1964.The time is the Cold War. The President and Congress have entered into a nuclear disarmament treaty with the Soviet Union. The charismatic chairman of the Joint Chiefs of Staff believes that the Soviets will not abide by the treaty and he begins to plan a coup, setting the stage for a suspenseful story.
Please inquire by email for more information on pricing and availability