Communist Leader of Soviet Belarus First Secretary of Belarusian  Committee of the Communist Party P. Masherov signed greeting card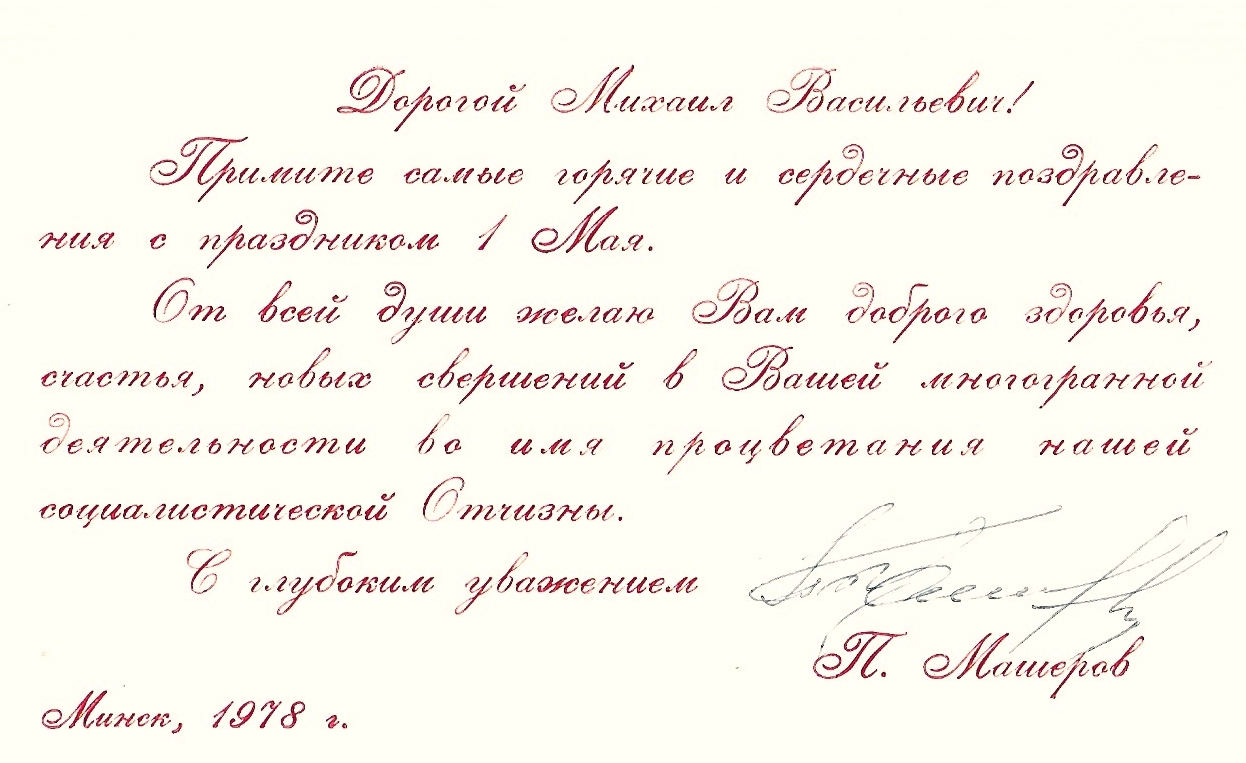 Communist Leader of Soviet Belarus First Secretary of Belarusian  Committee of the Communist Party P. Masherov signed greeting card
Communist Leader of Soviet Belarus First Secretary of Belarusian Committee of the Communist Party P. Masherov signed greeting card:
"Dear Michael Vasilievich!
Accept the warmest and most heartfelt congratulations on the First May Day holiday.
With all my heart I wish you good health, happiness, new achievements in your multifaceted activity in the name of prosperity of our socialist Motherland. Minsk, 1978.
With deep respect
Masherov
(signed in blue pen)
Size of the card (folded 8"x 4")
Excellent condition.
Pyotr Mironovich Masherov (1918 – 1980) was the first secretary of Belarusian committee of the Communist Party of the Soviet Union and a communist leader of Soviet Belarus.
The greeting card addressed to member of politburo M. Zimyanin.
Mikhail Vasilyevich Zimyanin (1914 – 1995) served as the editor-in-chief of the newspaper Pravda, the official publication of the Communist Party of the Soviet Union, from 1965 to 1976. Afterwards, he was appointed to the party's secretariat. He retired on 28 January 1987 for "health reasons".
Sold