Cold War Soviet Statesman M. Suslov Signed 1977 New Year Greeting Card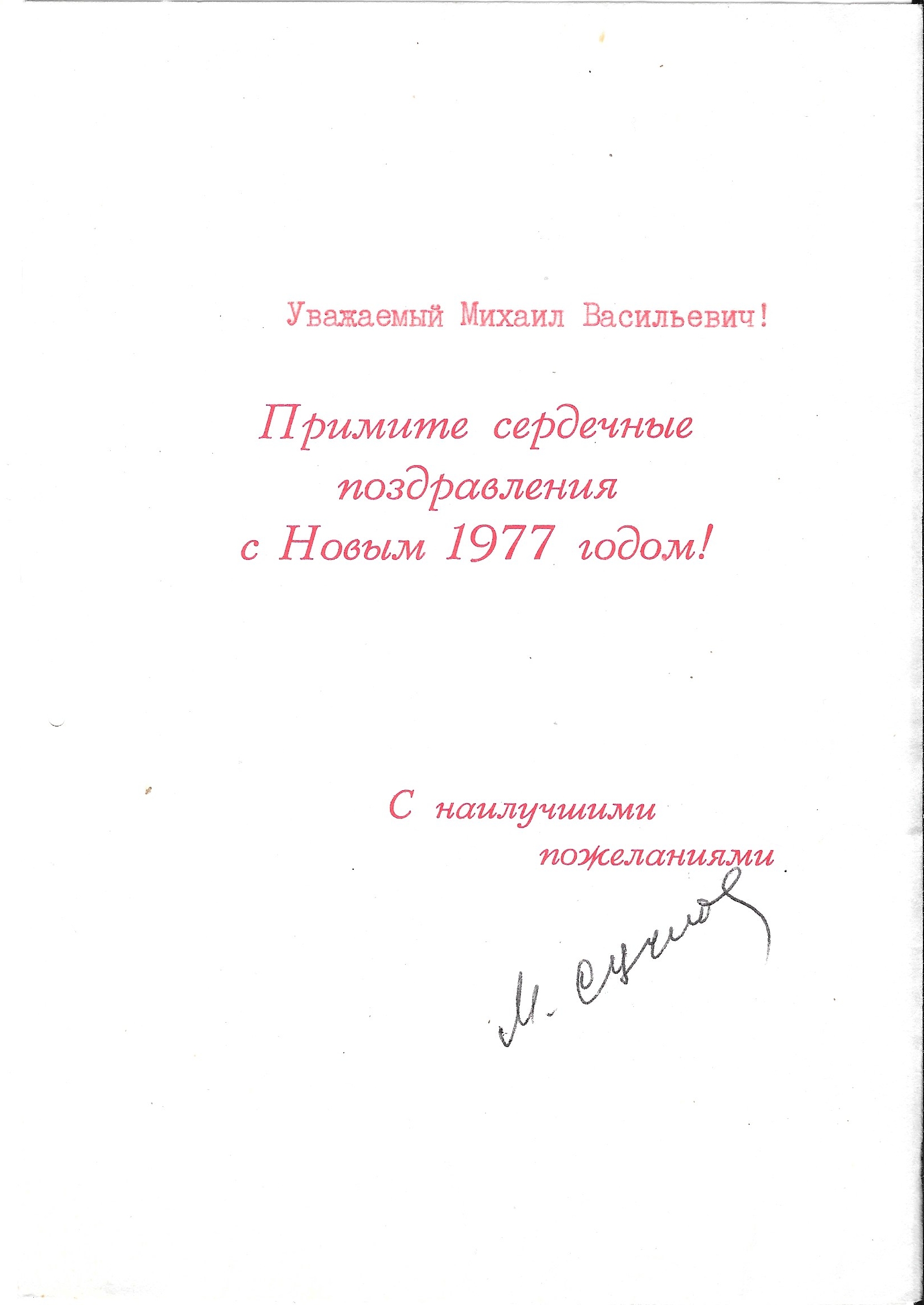 Cold War Soviet Statesman M. Suslov Signed 1977 New Year Greeting Card
M. Suslov signed greeting card (card with liner)
Dear Mikhail Vasilievich!
Accept Hearty Congratulations on the New Year 1977!
With the best wishes,
M. Suslov (signature)"
The greeting card depicting winter image of Kremlin and 1977 numbers in silver.
Size of the card (folded) 8" x 5.1/2"
Mikhail Andreyevich Suslov 1902 – 1982) was a Soviet-statesman during the Cold War. He served as Second Secretary of the Communist Party of the Soviet Union from 1965, and as unofficial Chief Ideologue of the Party until his death in 1982. Suslov was responsible for party democracy and the power separation within the Communist Party. His hardline attitude toward change made him one of the foremost anti-reformist Soviet leaders.
The greeting card addressed to member of politburo M. V. Zimyanin.
Mikhail Vasilyevich Zimyanin (1914 – 1995) served as the editor-in-chief of the newspaper Pravda, the official publication of the Communist Party of the Soviet Union, from 1965 to 1976. Afterwards, he was appointed to the party's secretariat. He retired on 28 January 1987 for "health reasons".
SOLD