Assassinated Vatslav Vorovsky Typed Letter Signed Rare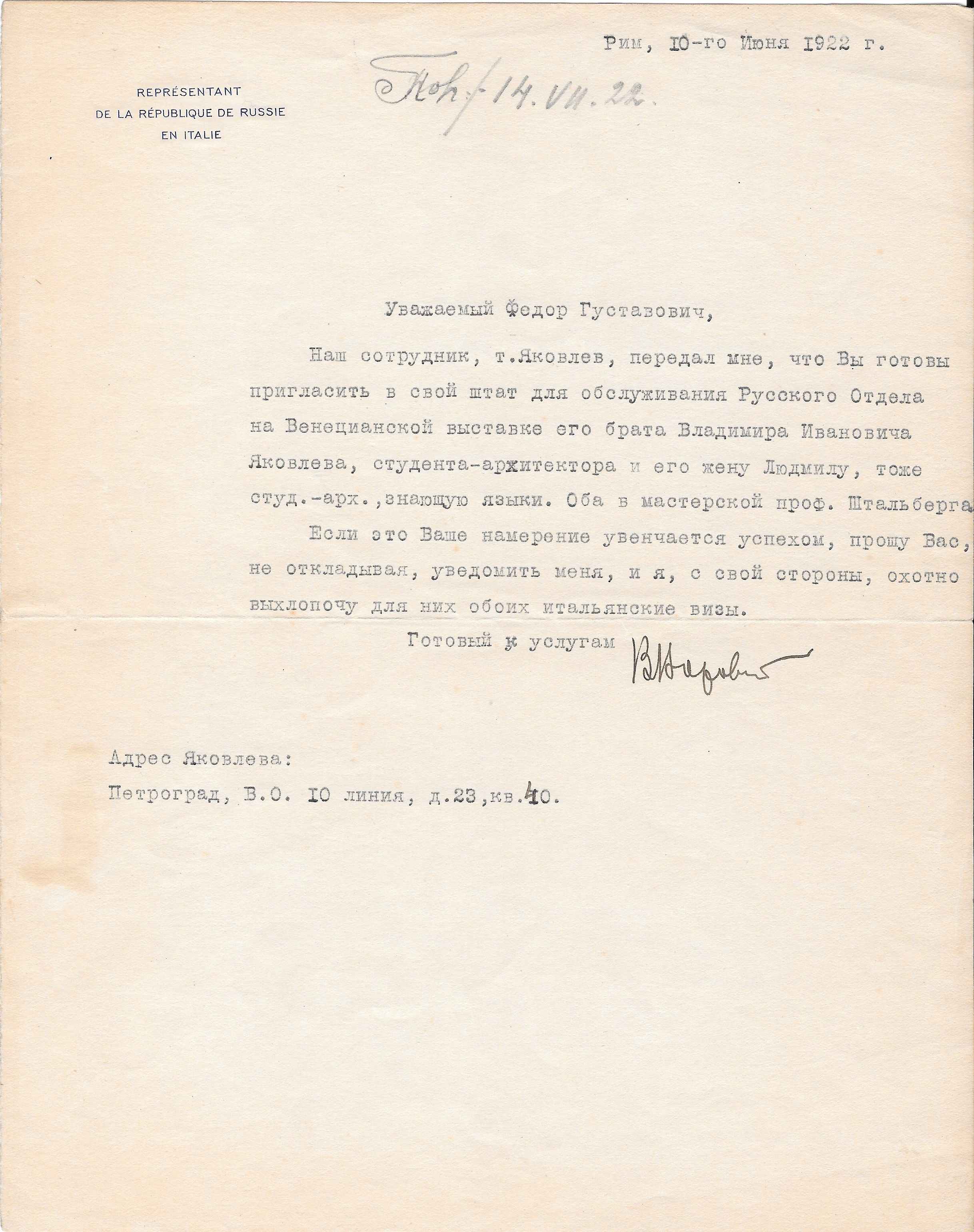 Assassinated Vatslav Vorovsky Typed Letter Signed Rare
VATSLAV VOROVSKY (1871-1923), Marxist literary critic and Soviet diplomatic representative to Scandinavia, Poland and Italy. Assassinated by a White Russian exile while representing the Soviet Union at the Lausanne Conference.
Typed letter signed, addressed to Bernshtam Fedor Gustavovich (1862-1937), Russian and Soviet graphic artist, art critic museum curator and exhibition organizer. In Cyrillic on diplomatic letterhead, 1p. 4to., [Italy], June 10, 1922, offering his help with entry visas for two persons for the Russian Department of Venetian Exhibition, signed at the conclusion by Vorovsky in black ink. Shows folds, with extensive contemporary pencil notations by Bernshtam on the verso, else very good.
Please inquire by email for more information on pricing and availability.